I couldnt run vim-particle but the GIF from the project really is interesting.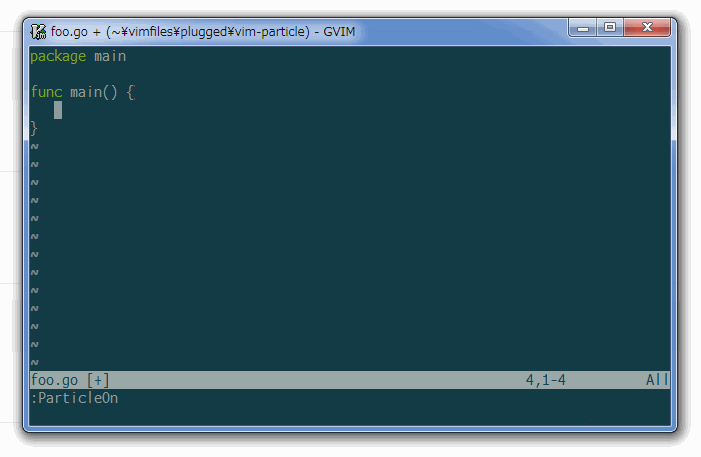 It can only be run with GVim on Windows. Someone please at least ports it to Linux, and if possible, to Vim, although that could be very difficult. I wonder if you can do it within Vim, that is not drawing in X, but that would probably mess up the file being edited.
If you want to see another particle sparkling out and in terminal, try particle.cpp.
vim-particle was created by Yasuhiro Matsumoto, written in C and Vim script under the MIT License, currently git-37ecd82 (2015-12-01).